HubSpot Consulting for Permanent Success
Build in-house HubSpot and Operations expertise with custom process development, training, and documentation, provided by a Certified HubSpot Trainer and Consultant.
Meet Brandon Carter
I'm a HubSpot Certified Trainer with 10+ years of experience as a HubSpot admin. I've worked with 50+ portals as both an in-house user and agency partner, on top of 20 years of marketing experience.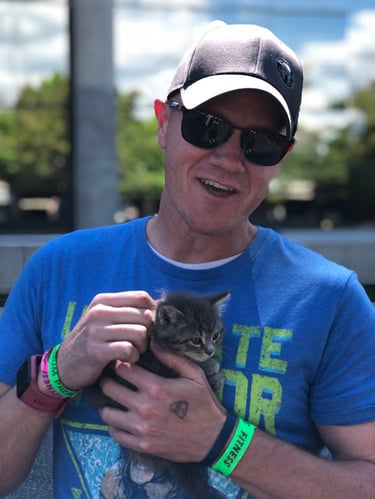 HubSpot Training
Why outsource it when you can build and keep knowledge internally? I'll develop custom training for your team that will have them proficient in a matter of weeks (or days, if you want to push really hard). Custom training includes curriculum and post-training documentation.
HubSpot Consulting
Just need some help building things and QAing your processes? I'm available to huddle with you on a recurring or one-off basis to help. Integrations, operational processes, sales/marketing alignment, lead scoring - I want to help you with all of it.
HubSpot Implementation
I'll help you take the platform out of the box and get it up and running at full capacity within six weeks. Includes full documentation and basic process training. Side note: purchasing through me will get you a discount on HubSpot and you'll be able to waive the onboarding fees (often $6k or more)
HubSpot Audits
If you know that you need help but aren't quite sure how to put your finger on it, let me audit your portal. I'll provide feedback and recommendations across 200+ points of information, from portal security risks to content mobile-friendliness.
Marketing Strategy Consultation
I've got 20+ years of B2B marketing experience, covering content, SEO, paid media, public relations, social media, field marketing, content syndication and more. I can help you create a plan and execute on it.
Content Development
A consistent, empathetic content engine is your best marketing asset. Let me help you develop a plan and a calendar, and watch your traffic and inbound leads go off the charts.
Don't Outsource Critical Knowledge
Invest in your team and turn junior managers into operations wizards. I'll help your team become experts in a matter of weeks.
What are examples of trainings you offer?

If it happens in HubSpot, I can teach it. The most frequent training requests are:

HubSpot Implementation
Content Creation
Integrating HubSpot and Salesforce
Revenue Attribution
Nurture Programs
Lead and Account Scoring
HubSpot Sales Tools
Using Deals and Pipelines

Please note that there are not boilerplate trainings. Each is customized to the specific preferences of the business.
Do you do team training or 1:1?

I offer both group training as well as one-on-ones. All I request is groups be similar functions. You don't want your sales team sitting through a tutorial on building landing pages.
Do you offer development or design services?

I will do very basic design when needed, but my main goal is to train your team in how to build things in HubSpot. If you need extensive coding and design services, I have affordable partners that I highly recommend.